So excited to visit another island this summer! There is something attractive about the places surrounded only by the sea waves. Islands are definitely an exotic kind of holiday. The next thing I admire here, is that islanders are forced to protect their country and copy with its valnurable ecosystem all the time. We can learn a lot from local habits as tourists.

Planning our trip to Cyprus
Exactly one month ago we set out to Cyprus. I was planning the whole journey for some time so studying Cyprus map with Google street view filled my days. Obviously I wanted to organize everything perfectly, because it was a part of my birthday gift to Tom, my boyfriend. Fortunately, I managed to book our flight very quickly. The only decision that preceded was which part of Cyprus we want to see – the famous Ayia Napa on the eastern coast or the western coastal Paphos, the centre of Ancient history and the town where the mythological goddess Aphrodite was born. Finally, I preferred Paphos for its variety. As to the accomodation, I was choosing very carefully. On Booking.com and Airbnb I found a very cozy apartment resort called Lighthouse Getaway apartments. The reviews were excellent, everything looked nice, clean and close by the beach and city centre. I booked and hoped everything is coming off best.
Paphos Lighthouse views
My worries disappeared immediately when we reached our destination. Our apartment had everything we could ask for and we fell in love with the place the very first minute. Since then we were exploring the Cyprus western coast every day and found it totally charming. No matter if you search for luxury resorts or you desire adventure and always take the road less traveled (as we do), Cyprus can satisfy your travel needs with its breath taking sceneries of all the blue and green shades. We took lots of pictures on our Cyprus trips which I am sharing in my next posts. In this one you can see some moments taken at the Lighthouse Getaway apartments resort. Its location is very attractive since you can watch the beach and the Paphos Lighthouse right from the pool.
Bikini on
Most of our stay I lived in my Kireina bikini. Its minimalistic cut is perfect for sunbathing and the fabric feels very comfortable. The brand offers three different top and bottom cuts in four pretty colors. We visited Cyprus in the beginning of September and it was very hot but less crowdy in comparison to July and August, I guess. Its subtropical climate can still promise high temperatures so why not enjoy an amazing Cyprus trip in October? I can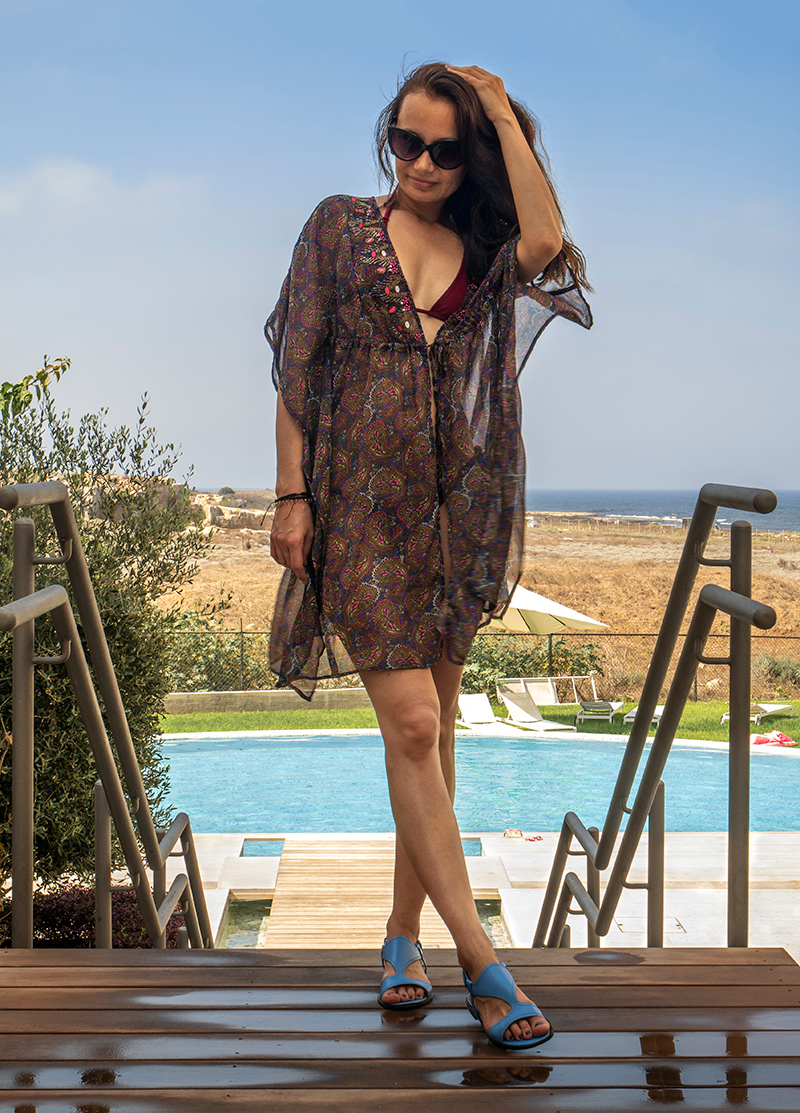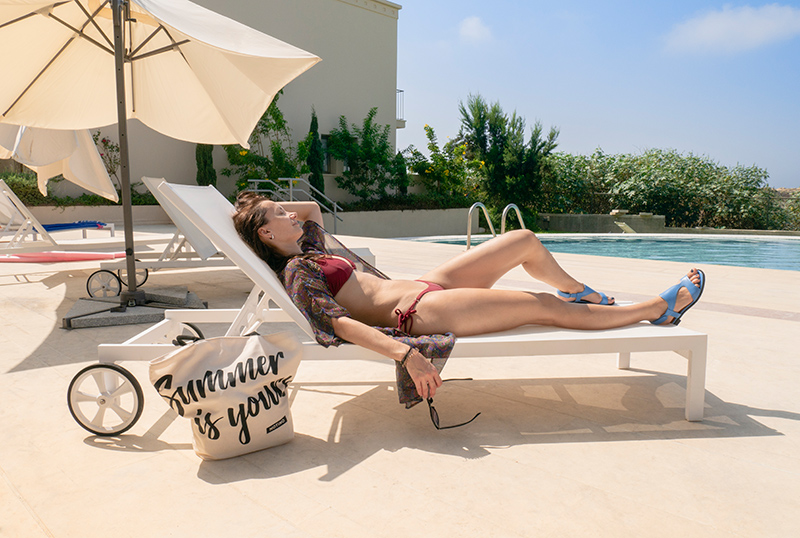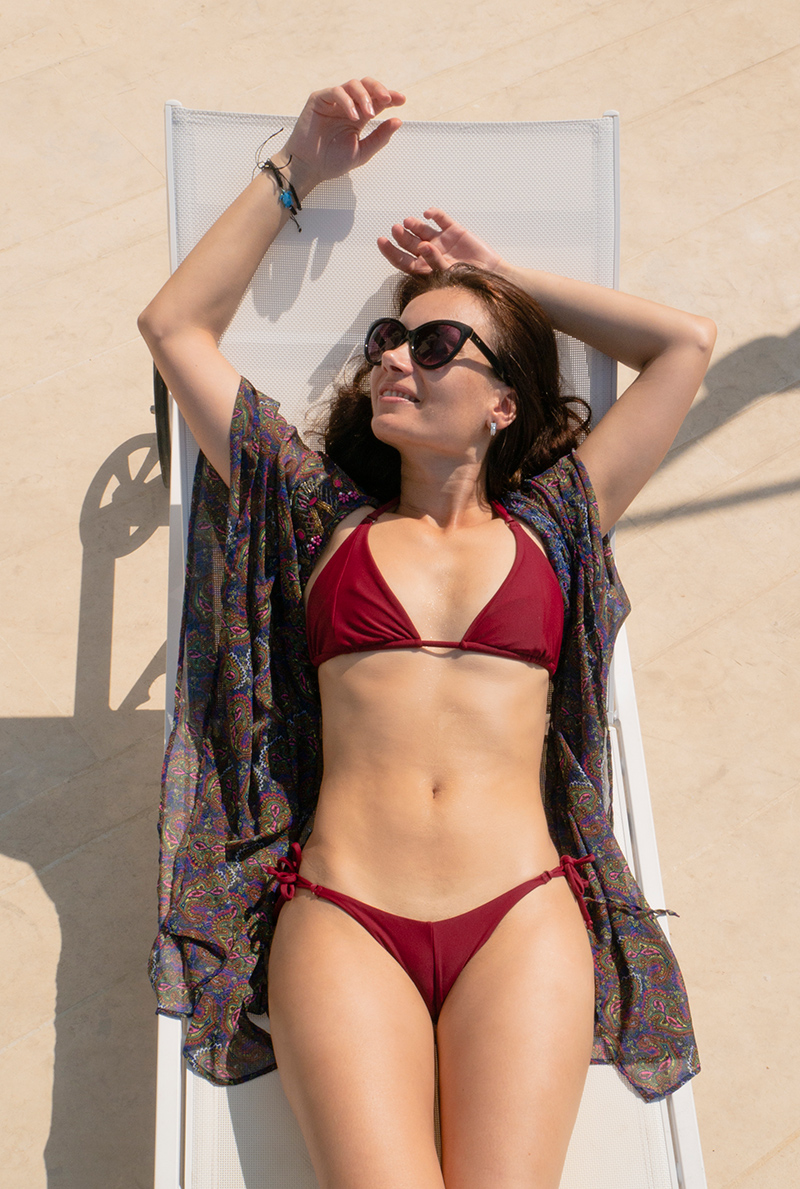 fully recommend it.