If you have long hair, you will agree with me that sometimes it's difficult to find new loose hairstyles. The natural style of my hair is something between straight and a little wavy and since it is particularly not definable, it also looks like that if I don't style it. I've been straightening my hair a lot and sometimes I've also been curling it with my flat iron. Recently, I fell in love with big waves hair style.
To be able to blowdry my hair into the soft voluminous waves, I was looking for the best round brush. In the selection of professional hair brushes I came across Olivia Garden hair brush offer, especially their ionic brush really caught my attention. I must admit I spent lots of time on the brand's website cause they also have amazing 'Get the look' tutorials.
I got the Eco-Friendly Bamboo Ceramic Ionic Thermal Brush. What's amazing about this particular round hair brush? When considering natural material, in comparison to wood, bamboo is more resilient and lighter. My Olivia Garden Healthy Hair brush has a ceramic barrel which can heat up easily and style your hair faster. The ion charged bristles provide hair with pretty shine.
Remington Hair Dryer Power Volume 2000W
For my big waves hair style I've been using Remington Hair Dryer Power Volume 2000W with a ceramic ionic grille. It operates with 3 heats and 2 speeds and what I love about the Remington hair dryer is the Eco setting option which saves the energy. The package includes a diffuser, a concentrator and the hair dryer even has a hang up loop. I create my big waves hair style using the concentrator attachment to blow the air directly on the hair strand which I style with my Olivia Garden round brush. What do you think of big waves hair styling? (see photo below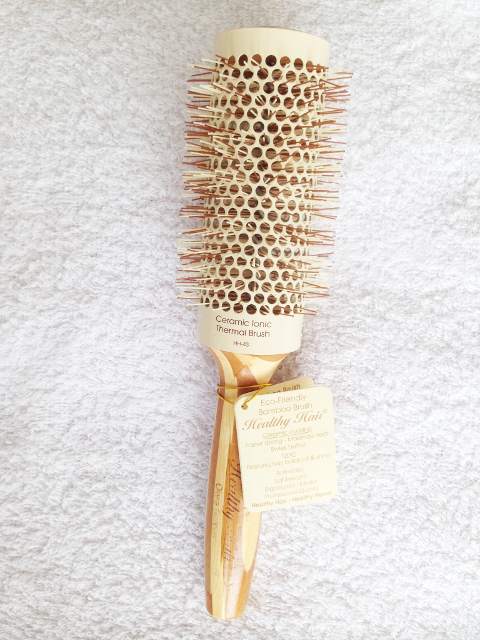 [adrotate banner="37″]