Wow! I feel so honoured and excited to be the part of Style Days as a personal stylist! For me, this is a new way to work with a client. I need to fit an outfit to a client's personality and body type right at the moment they visit the Style Days spot. This is amazing challenge for a stylist and great accomplishment to make the client happy with the look. What is the most common clients' reaction to their new look?
'I probably would never pick this for myself but it looks cool.' And this is what a stylist loves to hear cause we all want to make our client feel comfortable, self-confident and unique at the same time. Fashion is fun! Say YES to new looks and refresh your style!
Why visit Olympia Style Days?
The event is taking place in Olympia Brno shopping centre from September 9th to October 1st 2017 and if you haven't visited the cool styling spot yet, you better hurry up since this weekend is the last chance.There is a team of stylists exclusively looking after you and dressing you in one complete new look with clothing and accessories which compliment your body type and match your personal style. You will get informed where to shop all the pieces from the final outfit at a special discount. See some of my clients' outfits in the shots below. And come try out our styling service personally!
Photo collage: Chic Cocktail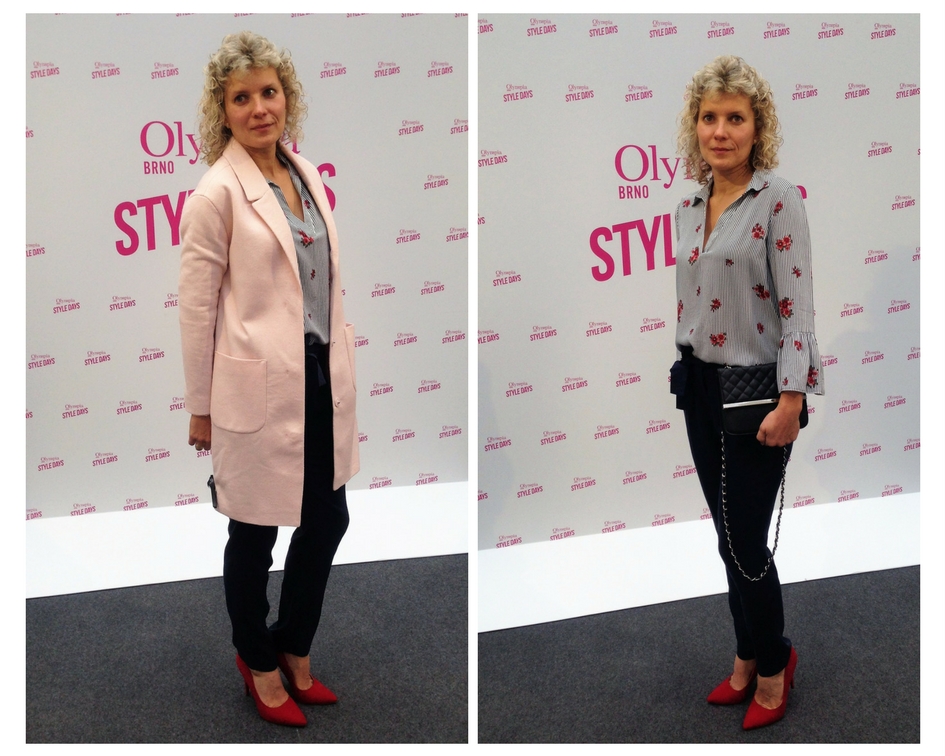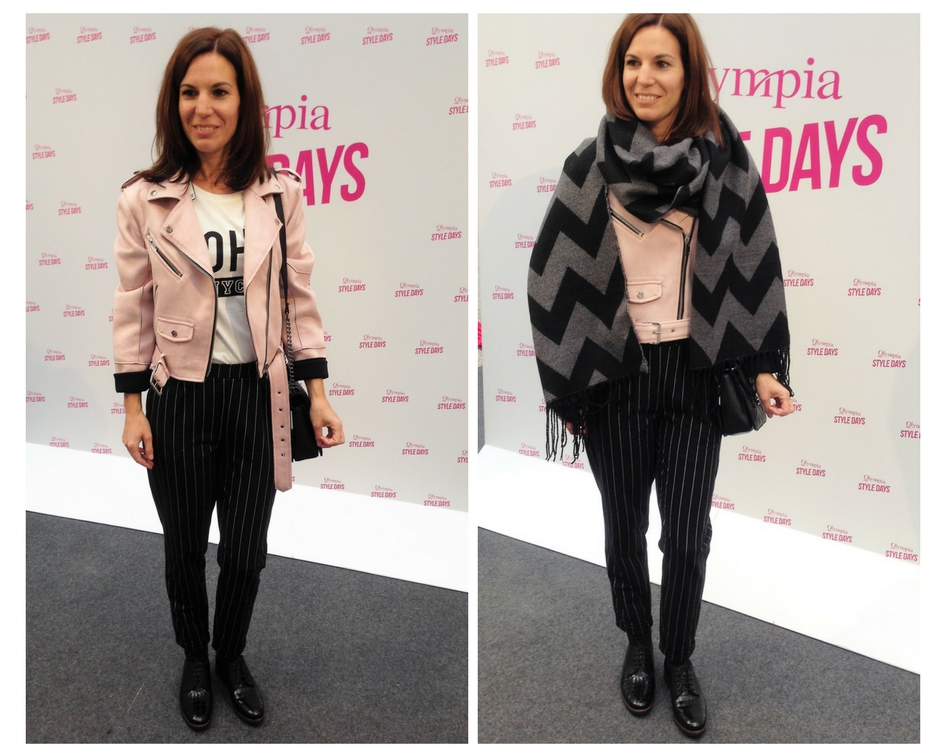 [adrotate banner="37″]