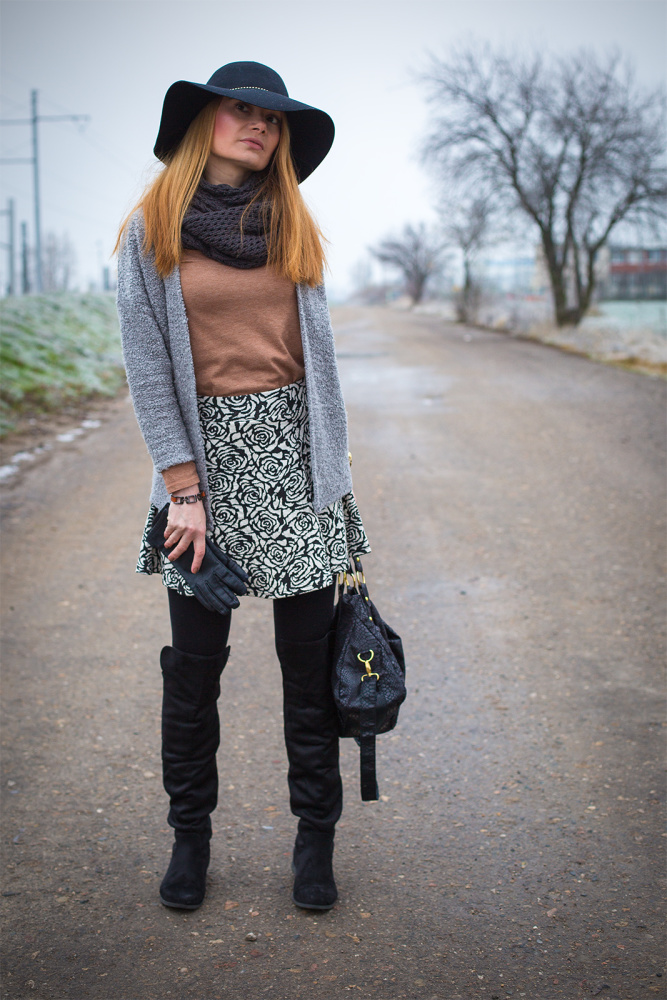 H&M rose pattern textured skirt, H&M grey cardigan with shimmer,
Primark brown T-shirt , Primark wool floppy hat, Primark over the knee boots,
Mango bag, Ritore cinammon leather bracelet / kožený náramek
This H&M skirt is one of my most favorite skirts. Can't believe that I am wearing it in a fashion outfit for the first time now. I am sure you can imagine that this rose pattern textured skirt looks great in minimalistic black & white outfits with either a black or white top. You can also combine it with bold colors. However, would you decide to wear it with neutrals, such as grey and brown? It is probably not the typical first idea when you see this textured skirt. Well, that is why I picked these grey and brown pieces. To show you the versatility of the neutrals. We have had so many foggy days around Christmas which is when this outfit was shot. My wool floppy hat is a perfect companion in such grey foggy days.
[adrotate banner="37″]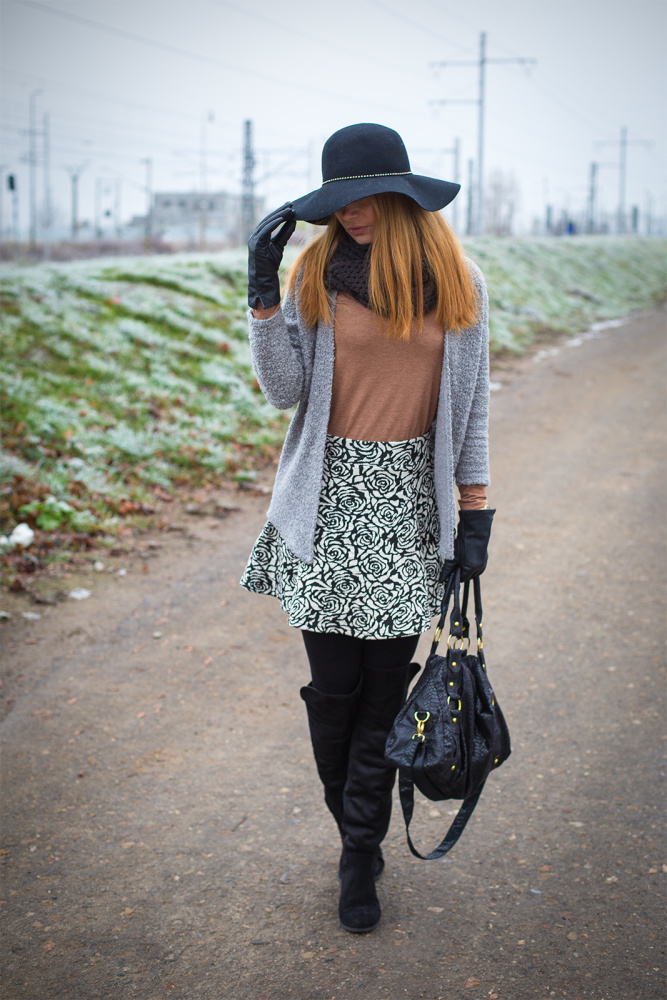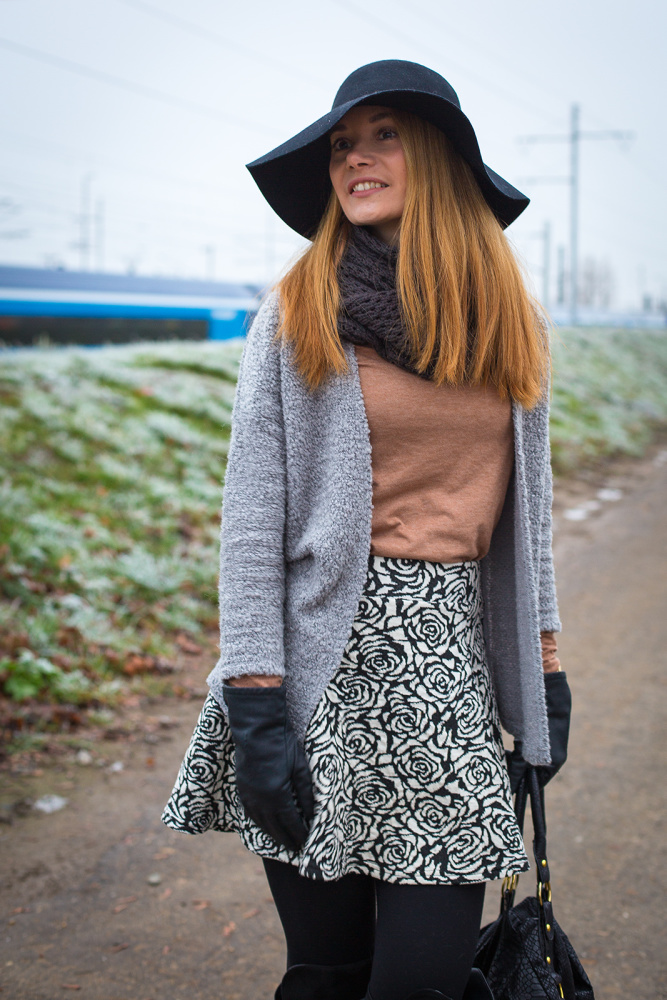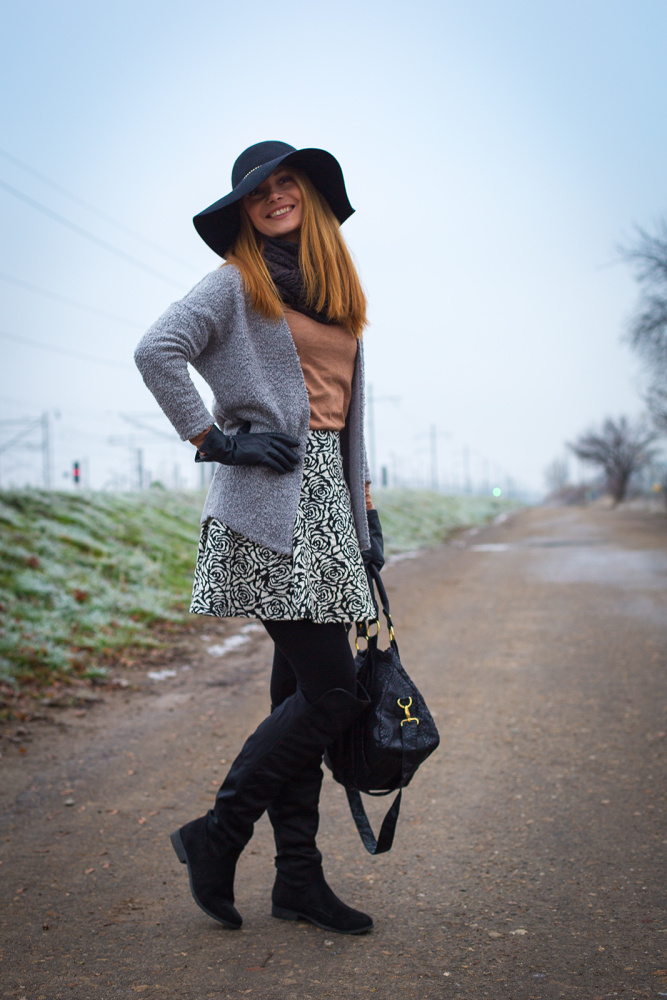 [adrotate banner="37″]