I would like to share a great experience with you. It is a huge closet cleanout, a kind of styling service, I provided to my friend client Eve during the Easter holidays. This particular closet cleanout experience was comparable to a marathon since we started on Friday and finished by Sunday facing Easter Monday fashion editorial shooting for Chic Cocktail!
However, back to the closet cleanout… in the following pictures you can see the hundreds of clothes we were getting through and the piles of items in trash bags we sorted out during the procedure. We had a great fun though and I would like to send many thanks to my dear Eva for having me as her personal stylist.



The part of closet that could fit in my camera shot.
A ladder was necessary to get to the upper shelves and the boxes.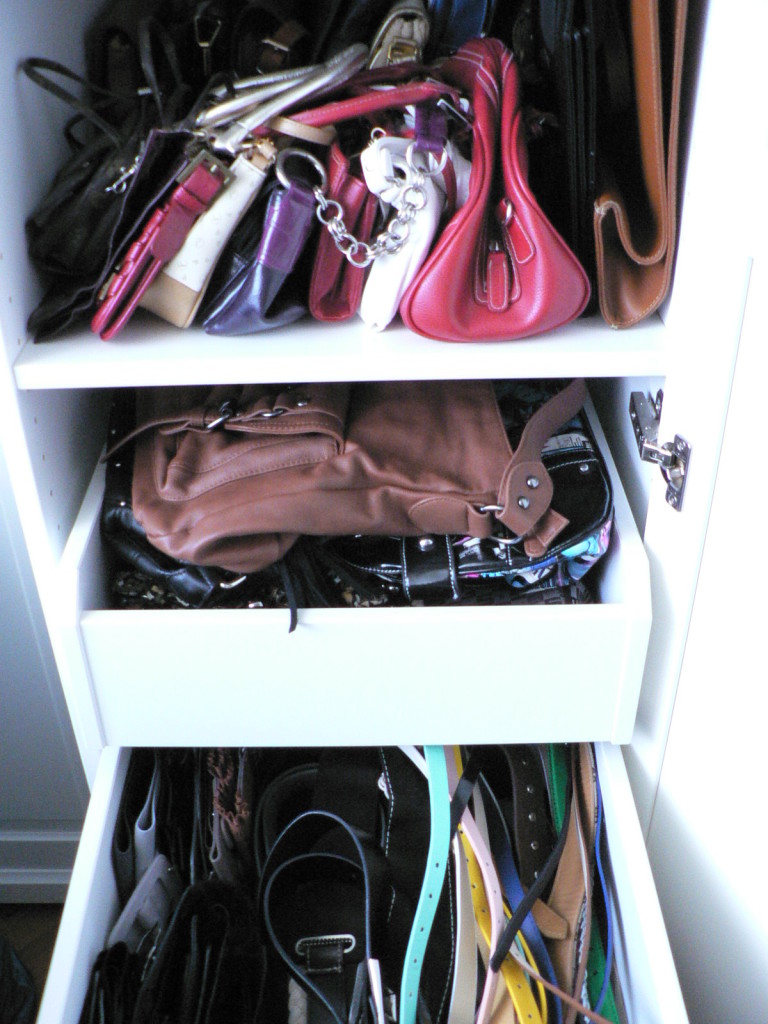 Sorting out the handbags and belts was quite a fast warm-up.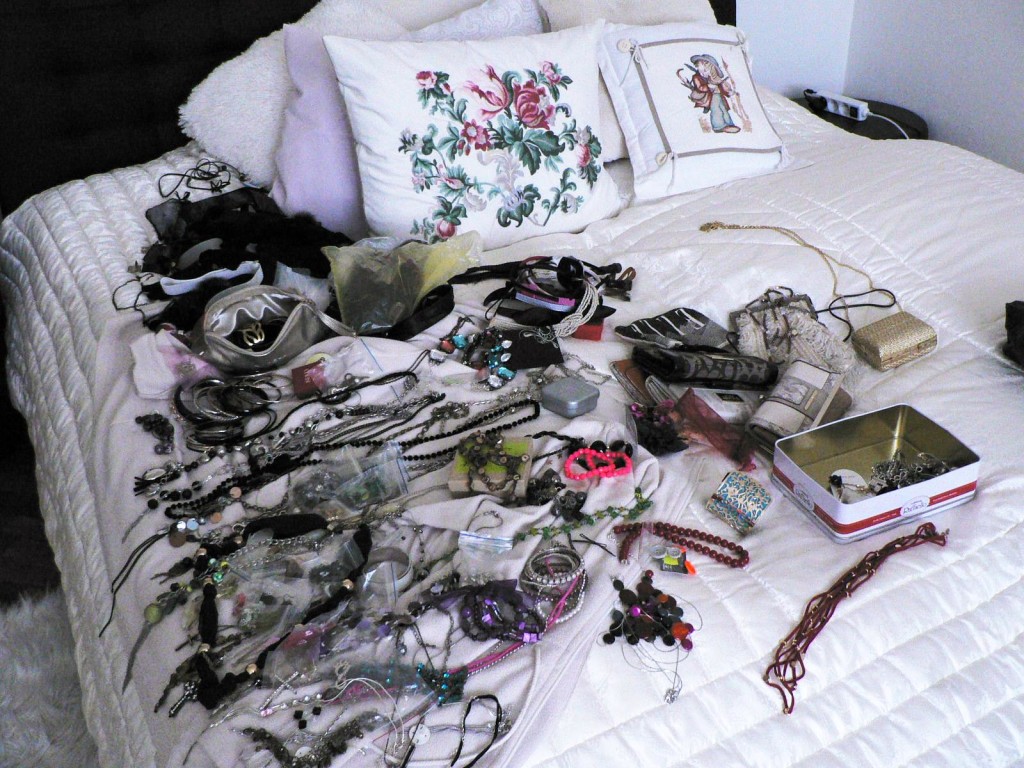 On the other hand, the tangled jewelry was a much bigger challenge.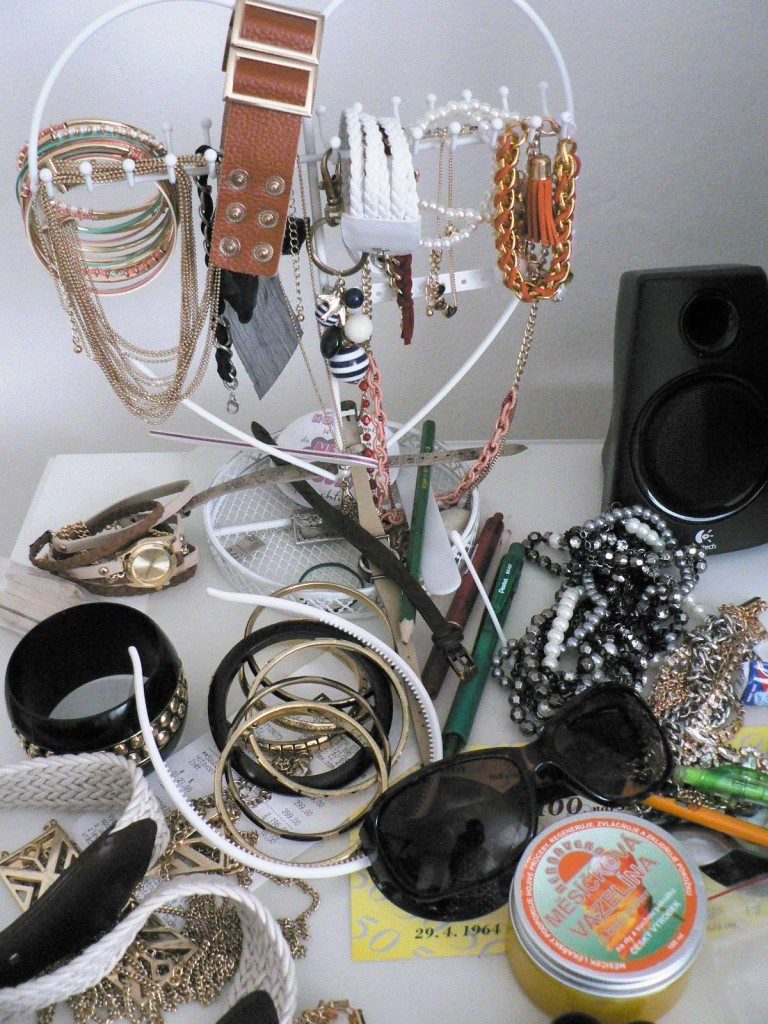 The most favourite jewelry can go right somewhere handy.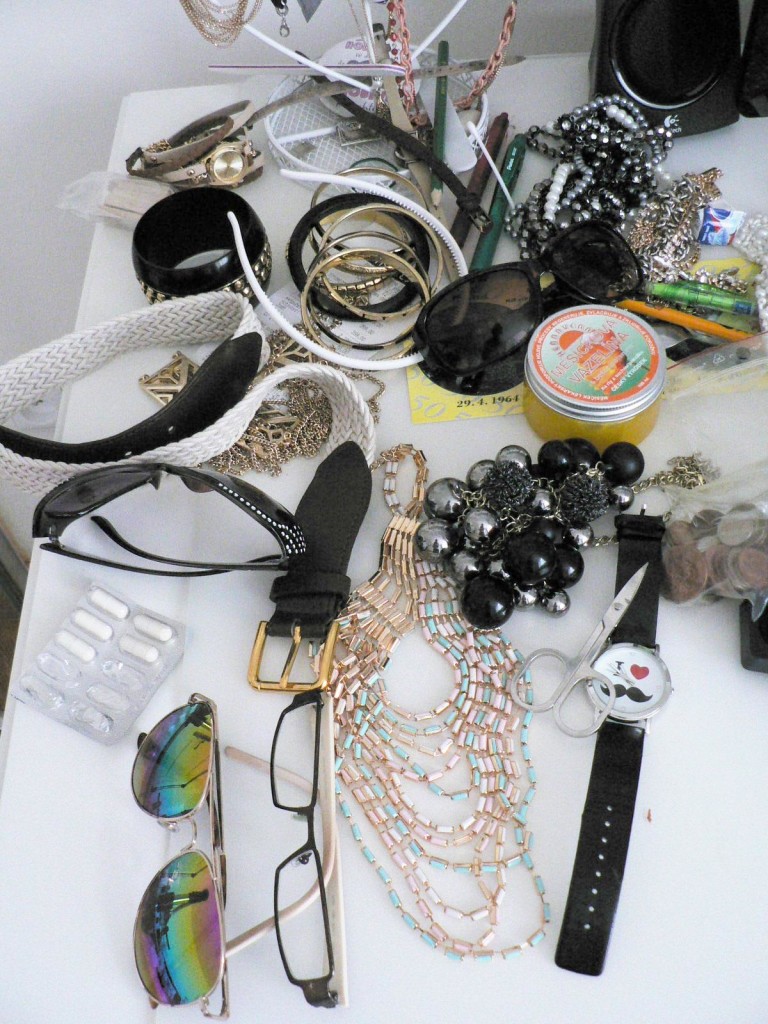 For instance, this is just usual managable girl´s mix of necessities on her workdesk, I believe. 
Sorted out shoes must be in sight when combining with outfits. 
A pile of OUT scarves.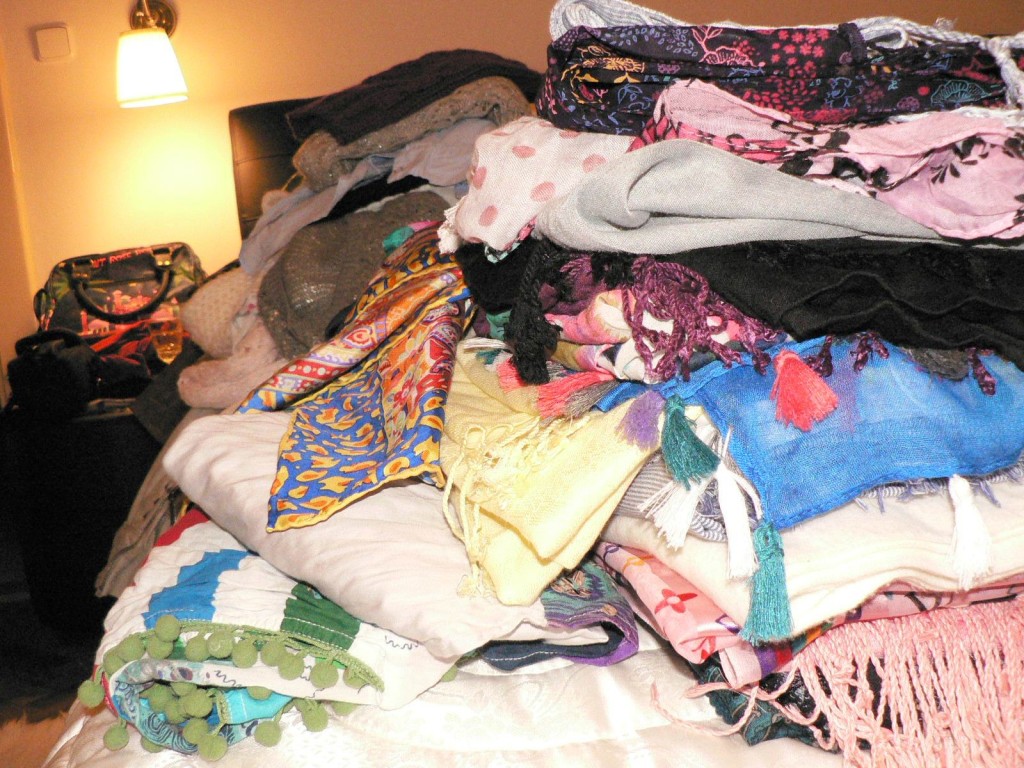 A pile of KEEP IT scarves.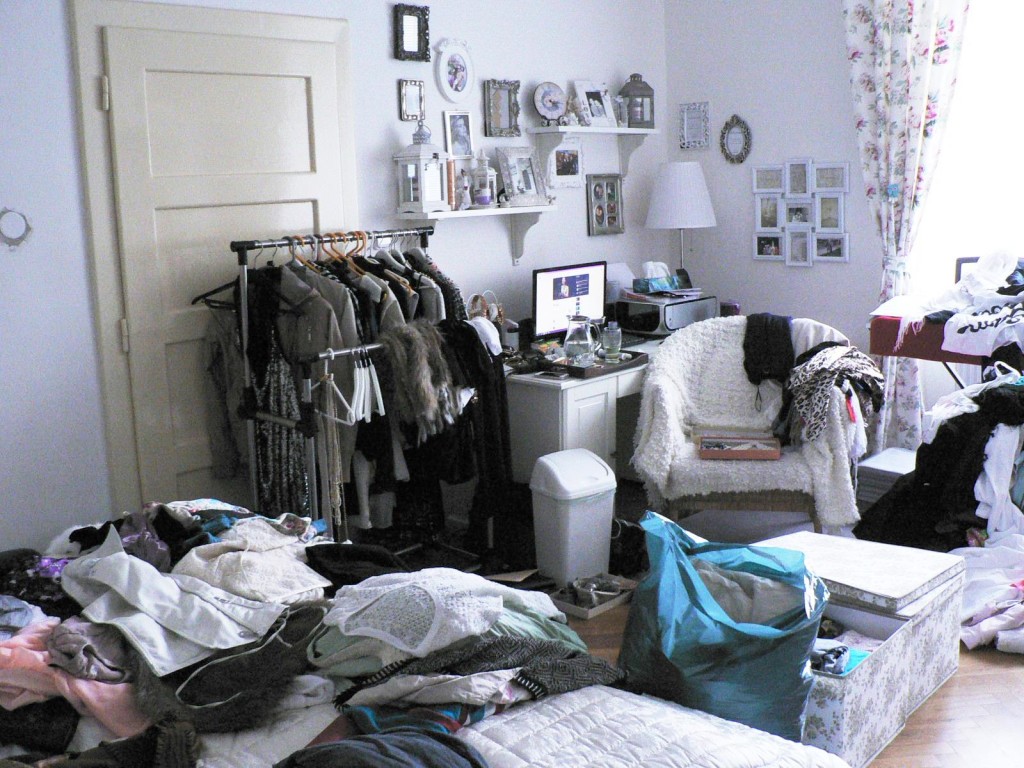 Finally, we got to the up boxes so almost finishing.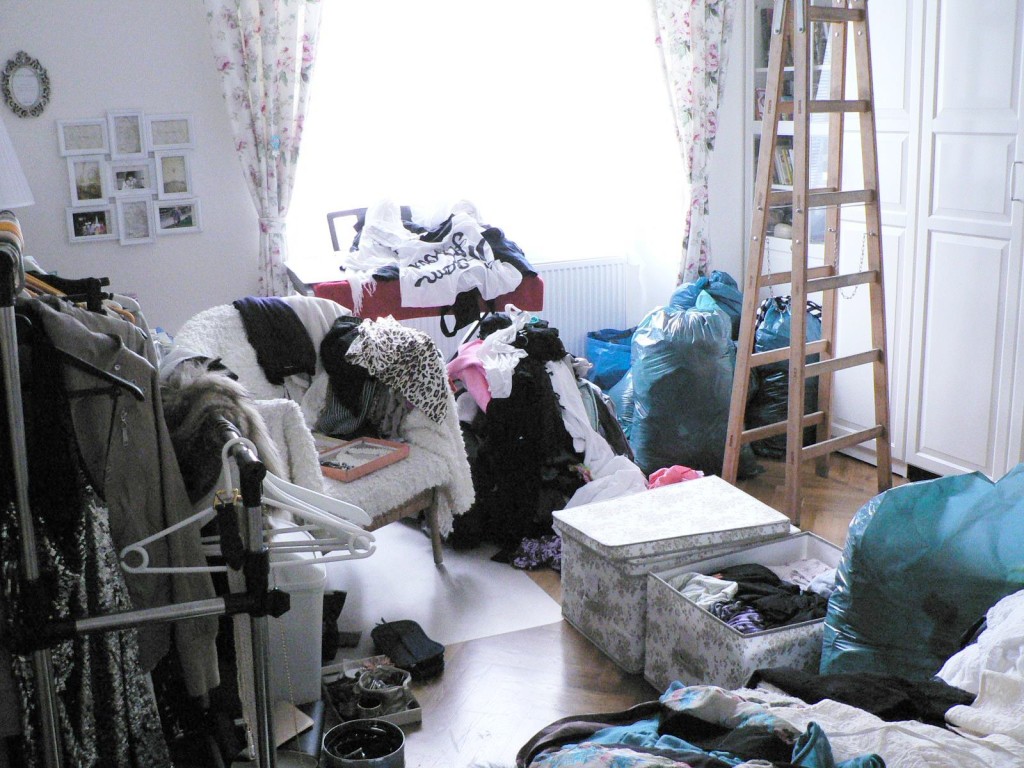 If onlty the KEPT clothes could organise back to closet themselves! 
So, a quick nap, one more coffee and pile up, pile up, pile up into lots of neat piles.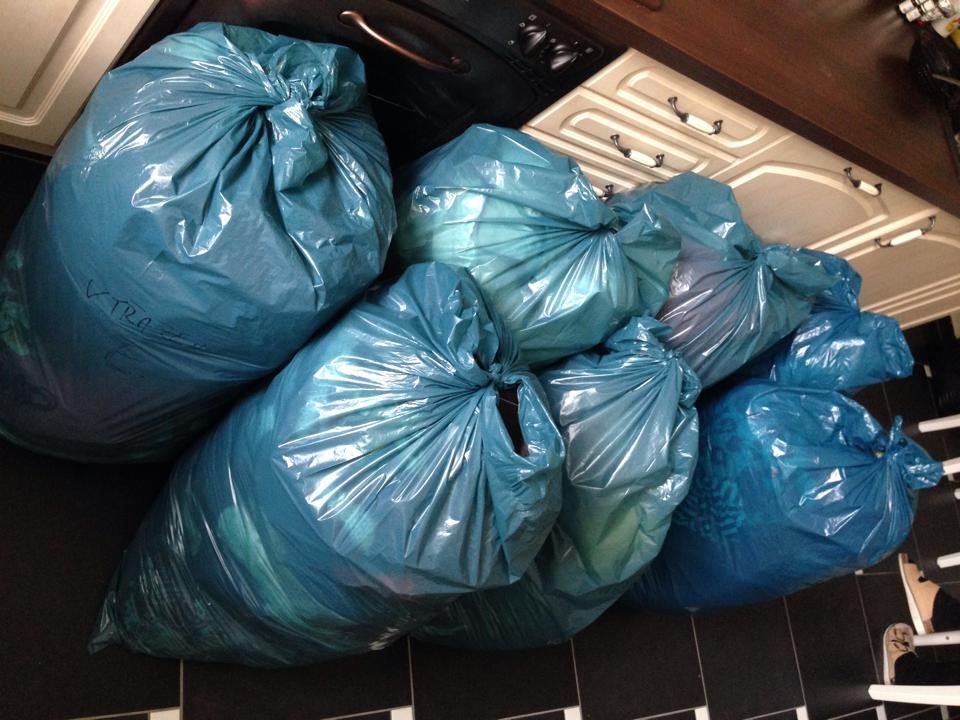 And these are the final seven full waste bags (plus there are two more in the car labelled: SUITABLE FOR WEEKEND HOUSE WEAR).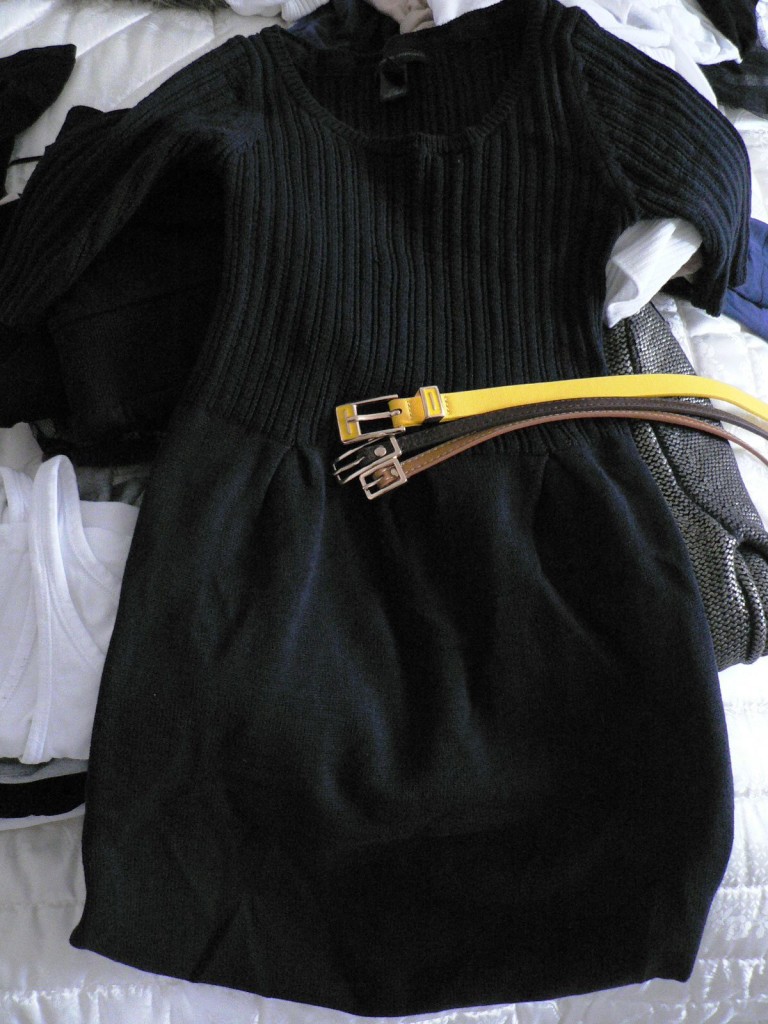 Best combined outfits in cooperation with the stylist is the obvious part of a proper closet cleanout. 
[adrotate banner="37″]