Girls, have you discovered the right one for you? To meet the right mascara which ideally suits your eyes and lashes is almost as hard task as to meet the right partner for you, isn't it? I hope that achieving one of these doesn't exclude achieving the other one because I have successfully discovered the contemporarily top mascara for me.
………………………………………………………………………………………………………………………
Dámy, už jste objevily tu svou pravou? Najít tu pravou řasenku, která je ideální právě pro vaše oči a řasy je téměř takový zázrak jako potkat toho pravého, co říkáte? Doufám, že jedno druhé nevylučuje, protože s řasenkou se mi to k mé dosavadní spokojenosti podařilo.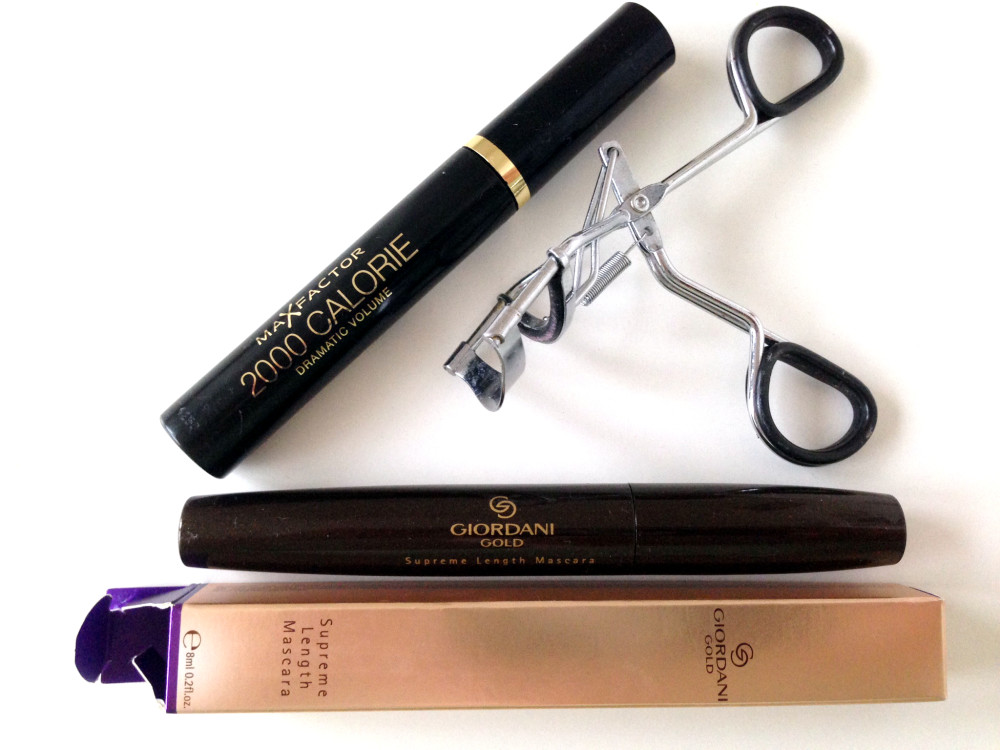 Why is finding the best mascara such a challenge? Well, because of individuality. We have different eye shapes, different characteristics of our eyelashes. So it is no surprising when the result of trying out your friend's amazing mascara will result in your disappointment. Each of us has different needs. Some of us also have high requirements. We want the best mascara give us everything – length, volume, intensive color, perfect eyelashes separation etc. etc.
…………………………………………………………………………………………………………………………….
Najít tu pravou není vůbec snadné. Není totiž oko jako oko a nejsou řasy jako řasy. Na doporučení od kamarádky můžete dát, ale nebude vůbec překvapivé, že výsledek se bude lišit. Každá máme totiž jiný tvar oka, jinou kvalitu i délku řas, každá potřebujeme něco jiného. Některé z nás od řasenky dokonce žádají, aby splňovala všechno, tudíž prodloužení, zhuštění, oddělení, intenzivnější černou atd.
Unfortunately I won't announce now that I've found out the one that can fulfill all of these wishes. Personally, I prefer natural look of lashes. But I want to share my right one with you because it is generally a very favorite and multi-functional mascara which (at least) might serve you well before you meet your lifelong love.
Maybe you've tried this mascara out with great results and you keep using it, as me. What I'm talking about is a star mascara – Max Factor 2000 Calorie.
……………………………………………………………………………………………………………………………
Bohužel vám nyní neoznámím, že jsem zázračně narazila na řasenku, která umí všechno. Já osobně nevyznávám vzhled řas, které nevypadají přirozeně. Co vám zde doporučím, je řasenka, která je všeobecně velmi oblíbená, multifunkční a může vám přinejmenším sloužit jako prozatimní útěcha než objevíte tu svou pravou.
Možná jste ji již vyzkoušeli a jste za to rády a automaticky ji kupujete příště znovu, stejně jako já. Mluvím o stálici mezi řasenkami 2000 Calorie od Max Factor.
Why do I like it?
It has a classic brush that provides an easy application. With some mascaras you wonder what awkward brush shape they can sell.
What got me the most about it?
The multi-functionality! The mascara can somehow add both volume and length.
Why is it so exceptional?
It has it all! A classic shape, intense color and lasting.
Why do I keep using it?
The price of Max Factor 2000 Ca
lorie is optimal. And most importantly, it has never happened to me that it got on my eyelids. It also never crumbles.
Smile or crying with Max Factor 2000 Calorie?
Yes! And for summer there is Max Factor 2000 Calorie waterproof version!
I showed you the right one for me but what if I desire for a little change?
The right one never bores but ocassionaly I might want to achieve a little bit different eyelash effect. Now I sometimes cheat on my beloved one with Oriflame Giordani Gold Supreme Length Mascara. I like its careless effect of joined lashes with long finish for summer. It looks a bit like wet lashes.
………………………………………………………………………………………………………………………………
Co na ni mám ráda?
Má úplně "normální" štěteček a výborně se aplikuje. U některých řasenek se člověk až diví, co je ještě možné vymyslet co se týče tvaru štětečku.
Čím mě dostala?
Je to právě ta multifunkčnost. Dokáže přidat na objemu a tak nějak zároveň i na délce.
Co je na ní výjimečné?
Jak jsem již zmínila, splňuje vše akorát – tvar, barvu i výdrž.
Proč se k ní ráda vracím?
Cenově vás nezruinuje a taky dlouho vydrží. A hlavně! Nikdy se mi nestalo, že by se mi po zaschnutí obtiskla nebo se drolila.
Mohu se s ní smát i plakat?
Ano! A je skvělé, že Max Factor 2000 Calories  má i voděodolnou variantu na léto.
Svou pravou jsem vám již ukázala, ale co když zatoužím po změně?
Ne že by mě má pravá nudila, ale příležitostné oživení nikdy není na škodu. Momentálně jsem té své občas nevěrná s Prodlužující řasenkou Oriflame Giordani Gold Supreme Length Mascara. Teď v létě se mi líbí její efekt spojených "jakoby mokrých" dlouhých řas.
 [adrotate banner="37″]